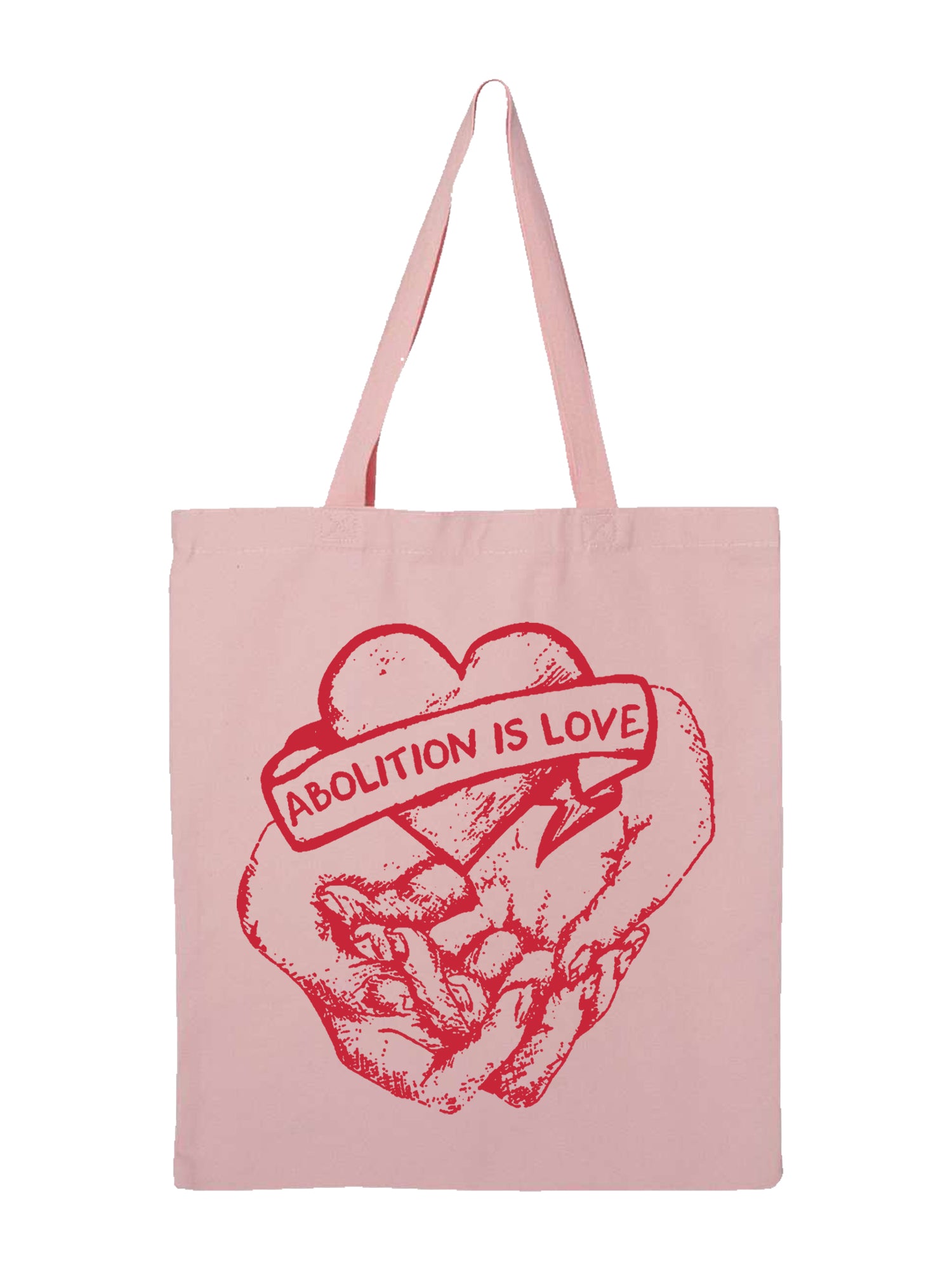 Abolition is Love Tote Bag
Our safety relies on our love for each other. 
This Abolition is Love tote bag is crafted with a heavyweight cotton, providing a durable and stylish way to carry items. Featuring a screen-printed design by formerly incarcerated people and their loved ones, this tote is perfect for making a powerful statement of love and resilience.
employ local people who have been impacted by incarceration.
pay above living wages and share profits equitably.
provide free health, dental, and life insurance.
integrate with nature by prioritizing natural and recycled/recyclable materials.
learn more about why we create and how we live
heavyweight cotton tote
pink colorway
screen printed in-house
100% cotton


Sizing Guide
Tees
Hoodies

Shorts