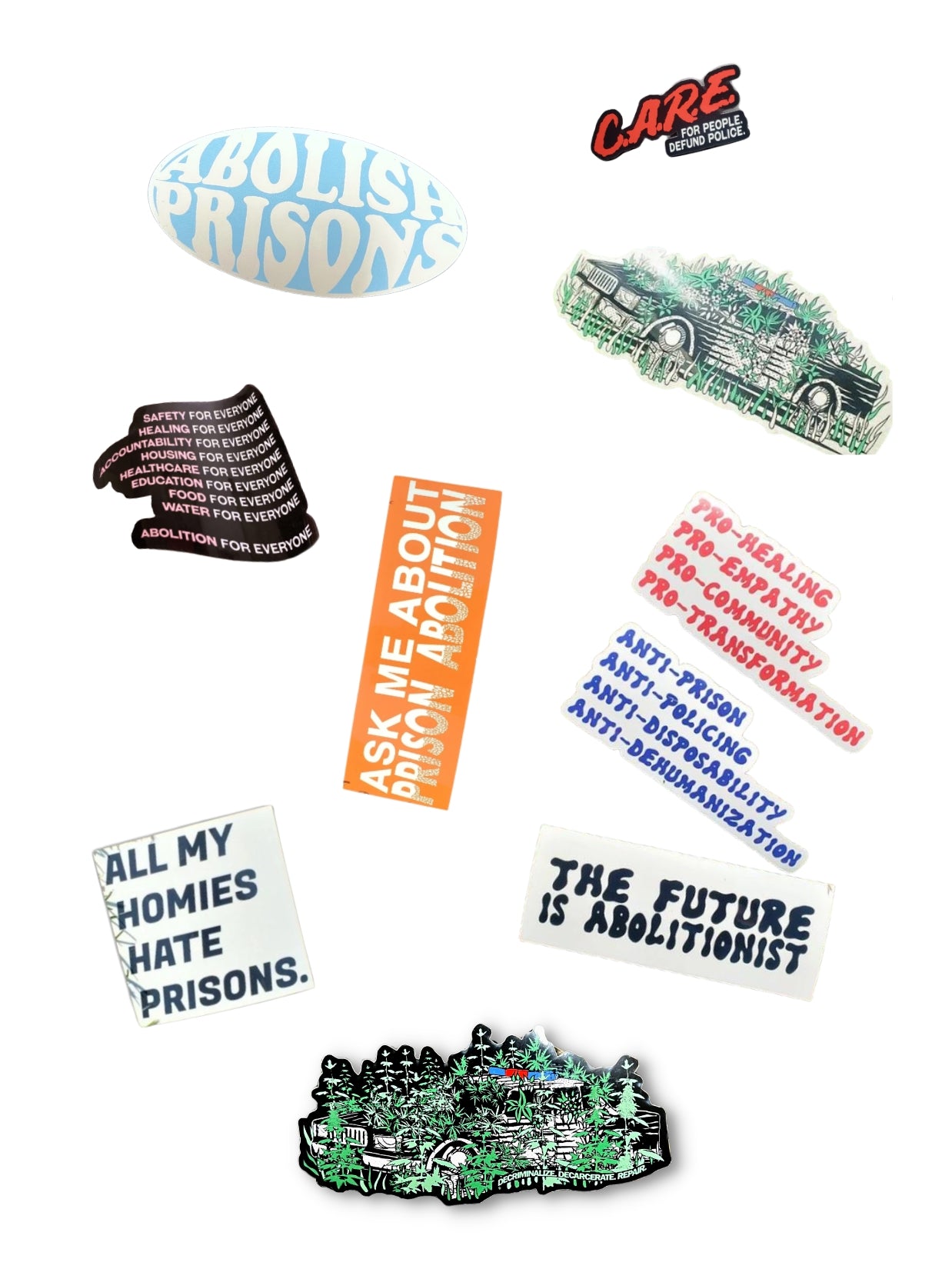 For Everyone Sticker Pack
Get all our stickers (plus an extra), for only $2 /pc when you buy them together. 
Pack includes all ten of our stickers; you can stick them on ten different things, and they will stay bright and "stuck" in the outdoor elements for up to ten years. 
Thanks to you, ten more little abolitionist messages will make their way into the world. 
Designed by formerly incarcerated people and our loved ones.
employ local people who have been impacted by incarceration.
pay above living wages and share profits equitably.
provide free health, dental, and life insurance.
integrate with nature by prioritizing natural and recycled/recyclable materials.
learn more about why we create and how we live
ten vinyl stickers
durable for ten years outdoors
Sizing Guide
Tees
Hoodies

Shorts